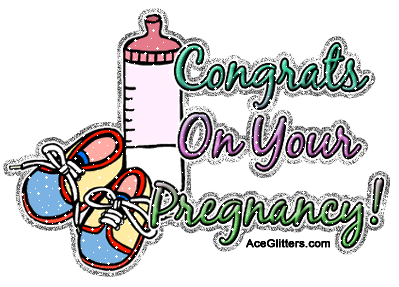 I'd like to take this opportunity to congratulate my dearest BFF, Baya (and hubby, Zaid) on her pregnancy! This woman got married like A WEEK before me and I'd received the wonderful news of the upcoming new member of the family this afternoon! What a nice piece of joy in the midst of all of the bad news that's out there!
(you know, H1N1 blah blah blah)
I did NOT see that one coming so soon!
(lol!)
I simply can't wait to follow you on this journey. All good things and many blessings. I'm sooo happy for you... enjoy your pregnancy!
(apart from the morning sickness.. lol!)
Are you excited??
*grin*

Hope you're feeling well!!!
Take care and lots of love! *winks*



p/s: Don't ask me when it's gonna be my turn :p